Curriculum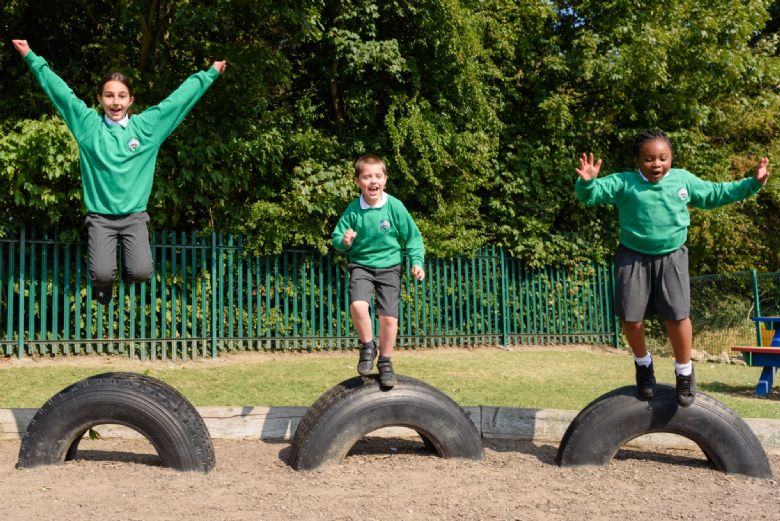 Through an exciting, broad and balanced PE curriculum that secures knowledge and skills progressively over time and promotes both physical development, RESPECT values and wellbeing, pupils become physically and emotionally confident in a way which supports their health, fitness and overall wellbeing for life
Intelligent talkers

Insatiable readers

Impeccably behaved

Inclusive Citizens

Through an exciting, broad and balanced PE curriculum pupils are confident and skilled to present to one another and other adults through various end points in different areas of PE.
Every lesson has opportunities for talking: recapping prior learning, peer teaching, breaking down skills orally- using key words to help embed understanding.
Oracy is essential in team work, coaching and leadership in sport and OAA.

Tier 2 and 3 words are deliberately and specifically modelled and taught.
Opportunities through talk to upskill vocabulary/ grammar choices are always utilised.
Skills cards provide opportunities for reading.
During yoga – opportunities are built in to linking and looking at books – especially linked to self esteem, confidence and being the best we can be.

The curriculum is well matched to our pupils needs and secures knowledge and skills progressively so all pupils, from all starting points, can be successful.
An exciting, broad and balanced curriculum ensures good behaviour.
Clear expectations for kit, behaviour in PE lessons and behaviour in class all linked to VP team sporting opportunities.
Yoga teaches children key skills of self calm and self esteem from an early age and supports their health, fitness and overall wellbeing.

Pupils have opportunities to represent the school in intra and inter competitions - RESPECT
Pupils are taught to be resilient and physically and emotionally confident in their abilities through teamwork and individual work.
Opportunities are provided for children to compete in sport and other activities which build character and help to embed RESPECT values such as fairness, empathy and respect.