Writing
When I read great literature, great drama, speeches, or sermons, I feel that the human mind has not achieved anything greater than the ability to share feelings and thoughts through language.

James Earl Jones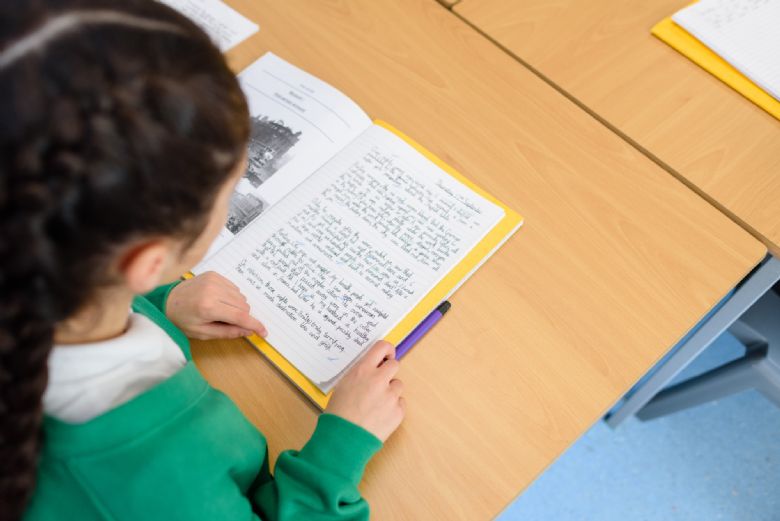 We want our children to be imaginative and skilled writers who enjoy the writing process and are curious about vocabulary, grammar and language. Through their insatiable appetite for reading widely, we want them to have internalised rich writing patterns which they can draw upon to write independently and creatively.
Now what?
Intelligent talkers

Insatiable readers

Impeccably behaved

Inclusive Citizens

Oracy strategies are used in every lesson which means pupils are encouraged to 'talk before they write' and rehearse ideas orally first.
Pupils become confident talkers because they are taught the knowledge and vocabulary needed for them to be competent talkers and therefore competent writers. This is achieved through deliberate, systematic and specific vocabulary and spelling teaching including rules, common exceptions and etymology.

Daily 'Time to Read' sessions are based around a high quality text that excites and engages pupils and there is a wide range of non-fiction and fiction texts in the classroom and library to draw upon for their own writing ideas.
Children are exposed to a wide range of texts in the 'planning' stage of writing and adults continuously model how to collect vocabulary and ideas so that pupils can internalise structure and pattern for each genre.

Writing Knowledge Organisers are used as planning tools which means writing knowledge is carefully matched to pupil needs.
All adults are skilled in modelling the craft of writing and pupils engage in shared writing inputs that scaffolds them appropriately whilst facilitating imagination.
Children are motivated in the pursuit of excellence because of high-quality handwriting instruction, meaning they are proud of their presentation and keen to write.

Children compose a range of text types that allow them to assume different societal roles and write about relevant, topical interests.
Through 'Immersion Mondays' pupils are exposed to the powerful knowledge about the world and its leaders which is a significant thread in their writing.
All children receive appropriate scaffolding in the writing process so that they can have success as an independent learner and are challenged in every lesson.