Ethos
At Woodlands Primary School our vision is to be an outstanding school that provides the highest possible quality of education and personal development for our children. We want all children to leave us well-prepared for the next stage of their learning journey, and developed as responsible, resilient, well-rounded citizens.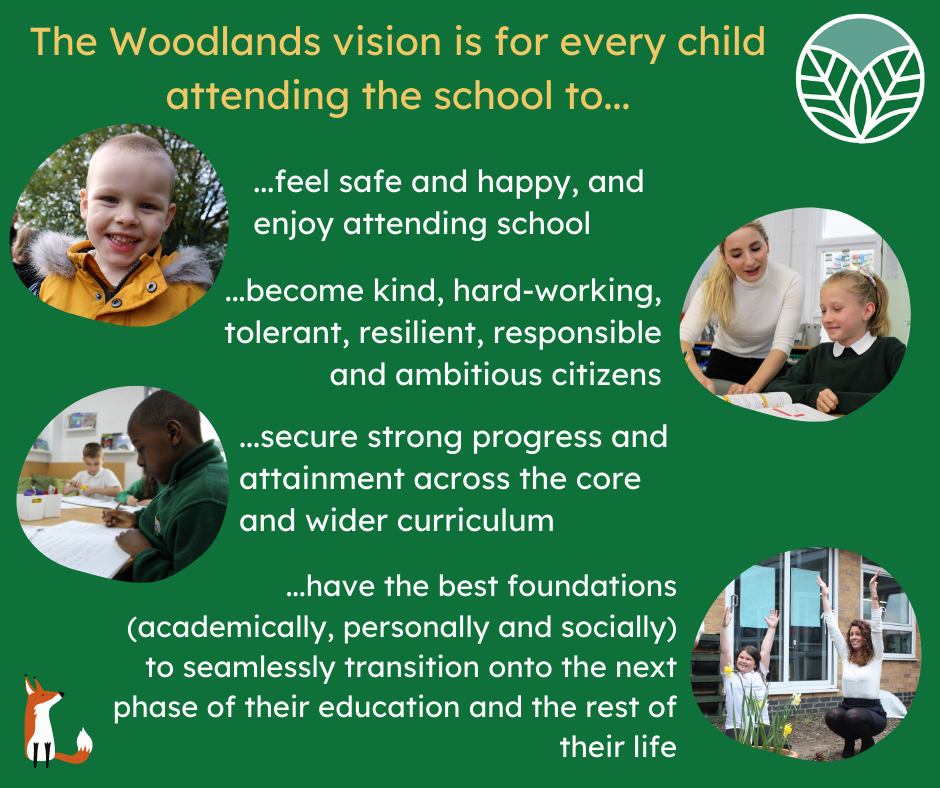 Our Values
We are passionate about helping our children to become confident, resourceful, resilient, tolerant and well-educated members of our society. We promote high expectations - of staff and pupils. We are committed to recruiting, developing and retaining impressive staff, and helping them secure a healthy work-life balance.
We want every child to attend school regularly in order to benefit from the excellent learning environment and passionate teachers so that individual needs are met.
We recognise that some of our children need extra support to achieve their potential, and we are committed to making sure that is in place.
We want parents and carers to support us in our mission to build a love of reading, an understanding of the world we live in and respect for others in school and in the wider community so that our pupils can lead a successful and fulfilled future.
What do we want for Woodlands Primary School children?
We want all children, no matter who they are, to achieve well. To ensure they do this, we use the 4 I's to drive our thinking throughout our whole curriculum, and maintain focus on what we believe is so important for our children.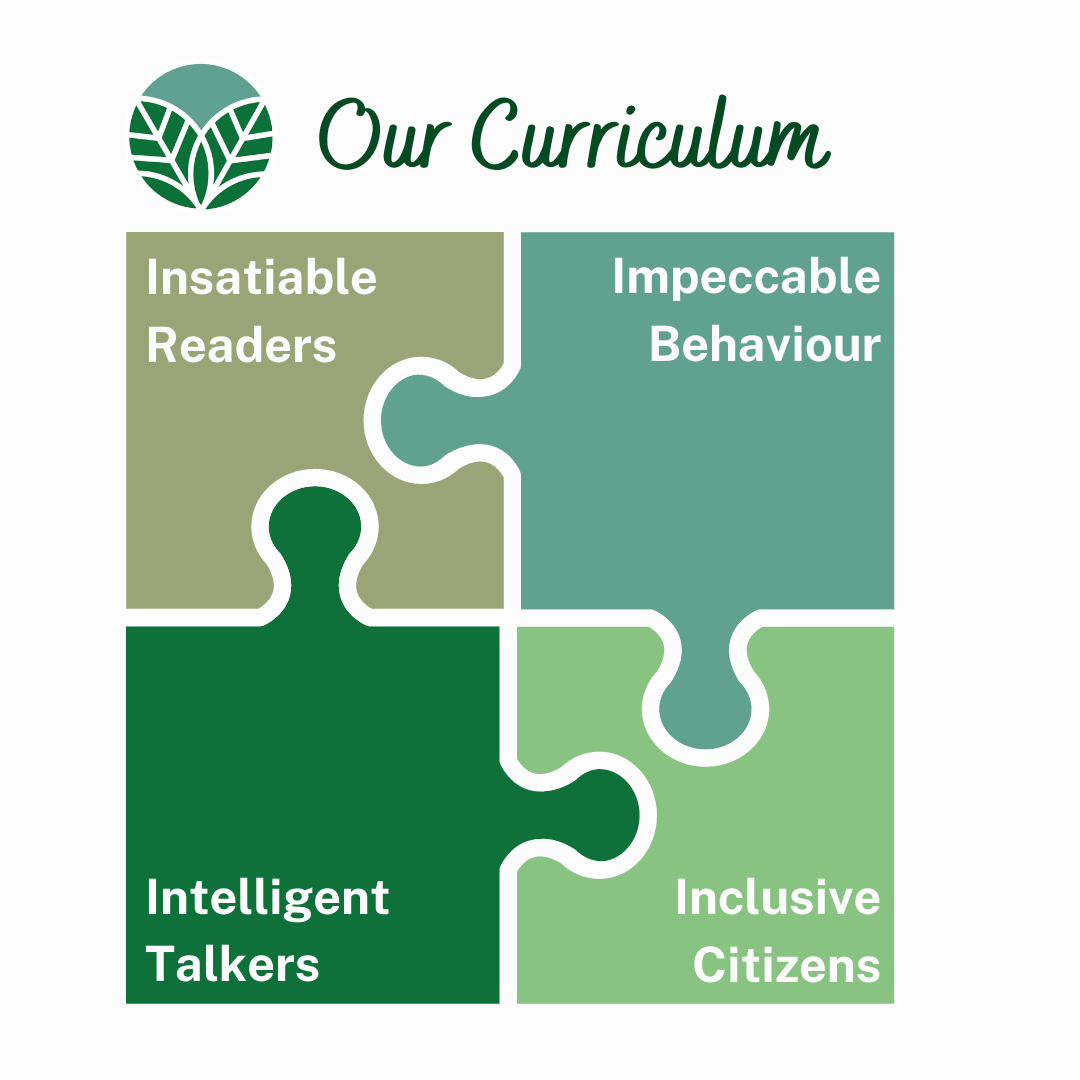 The Woodlands Way