Tree Planting Project
We are very excited to be starting our mass tree-planting project this week.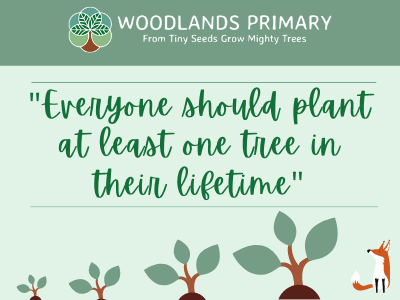 With the very generous support of the woodlands team at Sheffield City Council parks department, over the next few weeks we will be planting HUNDREDS of trees and wildlife bushes on our school field.
The long-term project aims to create a more environmentally friendly space for our children to enjoy, providing homes for local nature, as well as building our forest school area up to be even bigger and better!
All of our children will be given the opportunity to plant a tree or sow a seed of their own.