Primary PE Partnership begins!
This term, our children will all be receiving a full afternoon of enhanced aspirational PE curriculum through ou primary PE partnership with Qualitas Sports.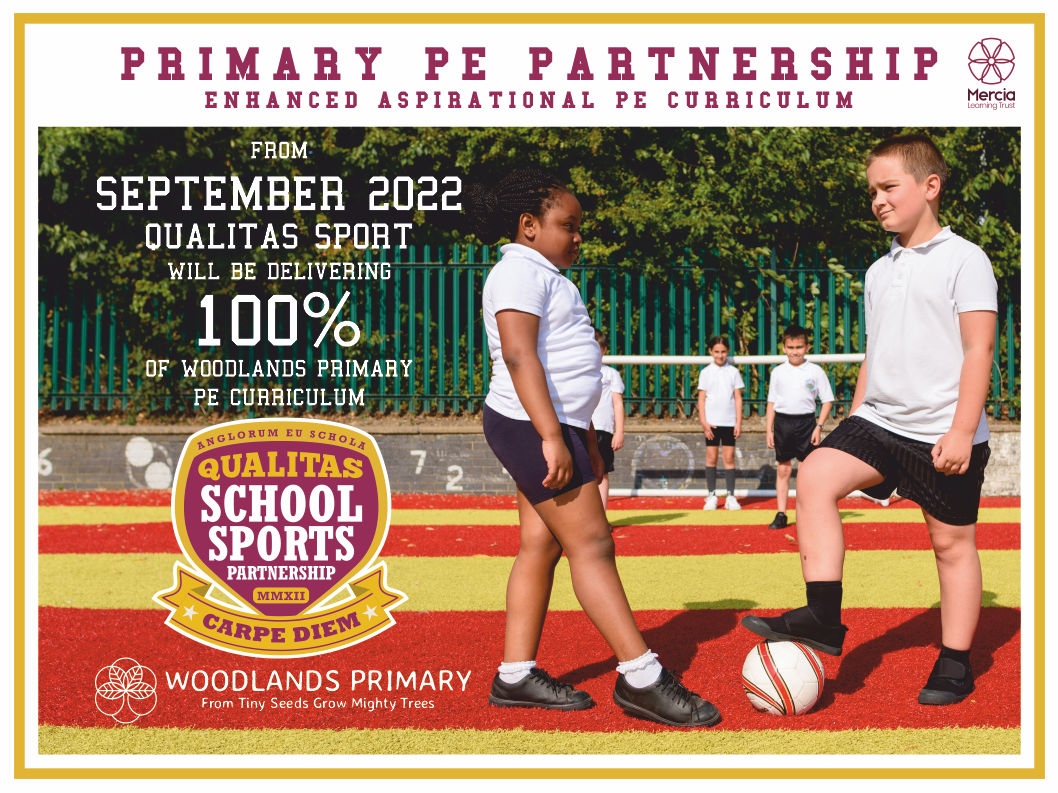 Every Monday afternoon at Woodlands is sports time! Our children are the first in the city to be lucky enough to receive the high quality enhanced and aspirational PE curriculum delivered by Qualitas Sports.
The majority of the children will be going to Graves Sports Centre to use the fantastic facilities available there.
The curriculum delivered will include the usual PE sports, as well as a wide range of additional sports such as:
Trampolining
Fencing
Dancing
Spinning
Gymnastics
Archery
and much more!
The first session took place on Monday this week. The team from Qualitas and Woodlands were so pleased with how well the afternoon went. One of the team said "I've never seen so many kids so sweaty, happy and motivated!" Some Year 6s even got involved in some coaching in the spinning session!
Watch this space for more updates on how this partnership develops and the opportunities it gives our children.