History and Geography
Humanities teaching gives Woodlands Primary School children the knowledge needed to be successful in the wider world. We believe it is one of the most important aspects of the curriculum, and so much emphasis is placed on allowing knowledge teaching of key historical event that shape the world we live in today. We also teach geographical knowledge within our History and Geography lessons, focusing on what is important to us.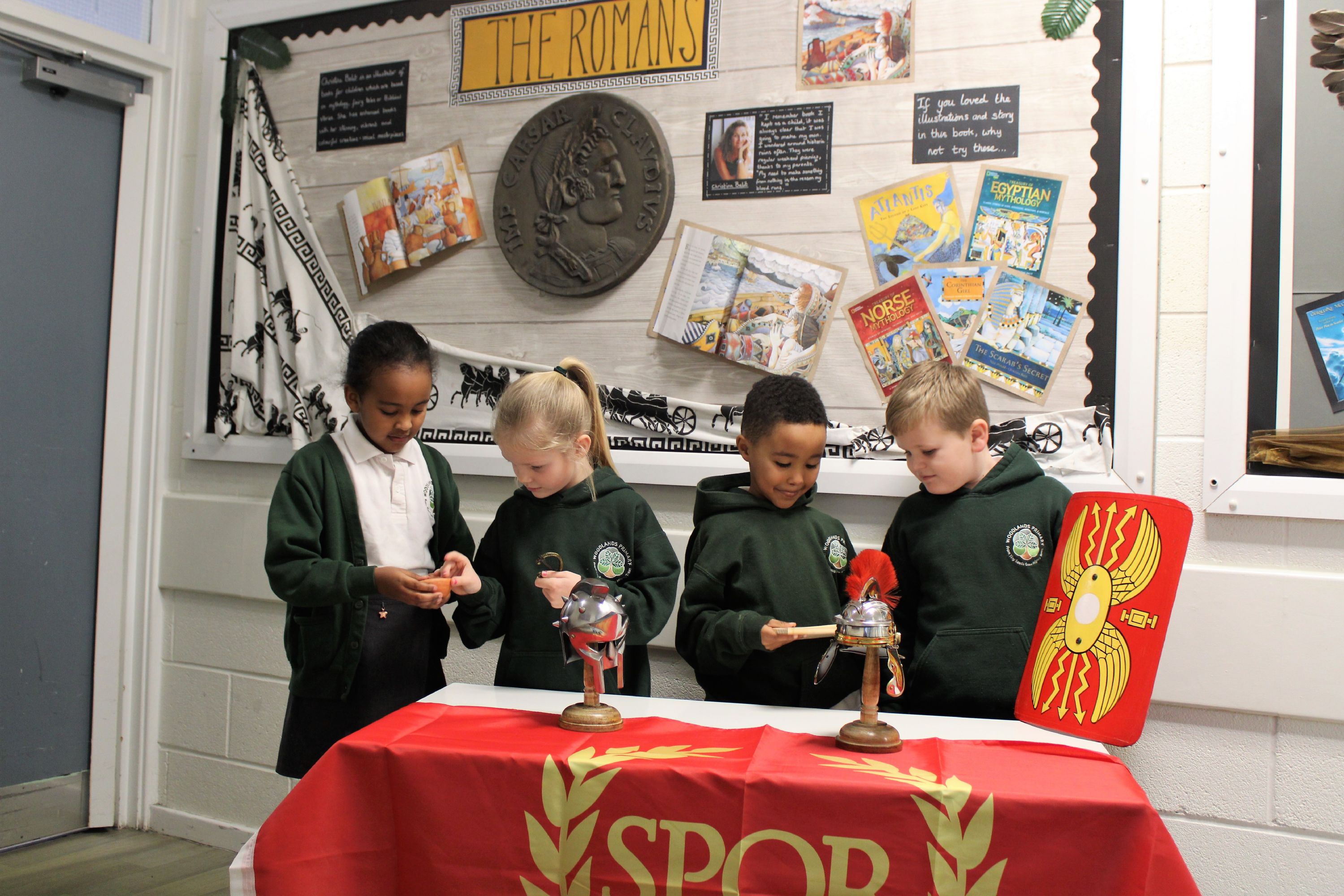 You can travel the seas, poles and deserts and see nothing. To really understand the world, you need to get under the skin of the people and places. In other words, learn about geography. I can't imagine a subject more relevant in schools. We'd all be lost without it.

Michael Palin
Through a well sequenced, knowledge rich curriculum built on equalities, pupils better understand the complexities of the modern world by appreciating both geographical processes and historical key events. This prepares pupils for life in a culturally diverse modern world and to face challenges which may affect them globally.
Intelligent talkers

Insatiable readers

Impeccably behaved

Inclusive Citizens

Through a knowledge and vocabulary-rich curriculum, pupils are able to confidently and appropriately discuss their findings and individual views on these.
An equalities-focused curriculum builds towards successful discussions and debates, in which children are confident to share.

Time is allocated to allow pupils to read, process and organise information relating to the complexities of the modern world, whilst considering bias.
Pupils are taught how to read and recognise reputable sources of information and evidence so they are well equipped to make informed choices.

Collaborative approaches to research and study prepares pupils for life and encourages pupils to work successfully as a team.
Pupils are provided with time to research and prepare their 'end points', focusing on challenges that may affect them globally and life in a culturally diverse world.

Via a well-sequenced, disciplinary curriculum children better understand 'here and now', before progressing onto 'there and then'.
The curriculum allows access to a broad range of information on geographical processes and historical key events, encouraging children to be open-minded and vicarious.
A people without the knowledge of their past history, origin and culture is like a tree without roots

Marcus Garvey