Our Early Years Setting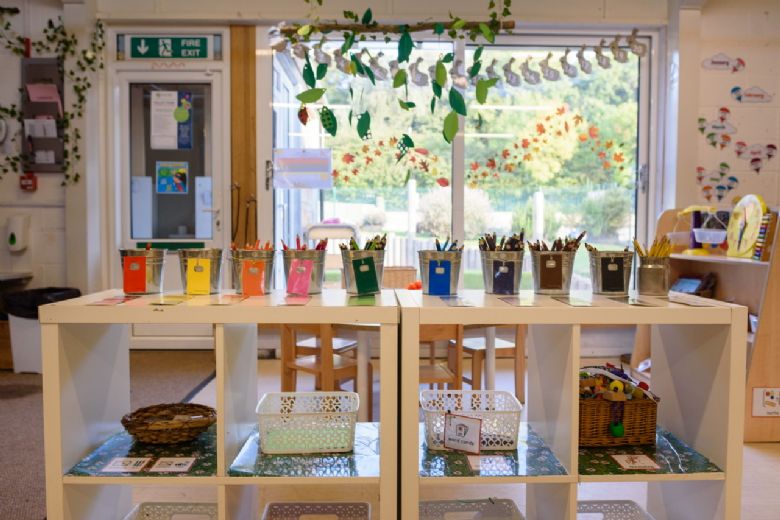 At Woodlands Primary School, our Early Years curriculum prepares children to be intelligent talkers, insatiable readers and impeccably behaved, inclusive citizens.
We have three classrooms within our Early Years setting. Ladybirds for our youngest children aged 2-3, Hedgehogs for children aged 3-4 and our two Reception classes, Foxes and Rabbits for our 4-5 year olds. Each classroom is led by a talented and passionate team of Early Years specialists who care deeply about the wellbeing, learning and development of every child and their family.
In the Early Years we provide an exciting, stimulating and caring environment where children's interests are used to enhance learning opportunities. We celebrate the uniqueness of our children and support them to thrive in confidence and flourish in individuality. We encourage children to build positive relationships with each other and with the adults in school, to develop new language through talking, singing and storytelling and to explore and engage in new experiences, where they are able to practise new skills with independence.
We are extremely proud of our custom built curriculum, which has been created to support the exact requirements of our Woodlands Primary School community. Every subject area of the curriculum is meticulously planned and carefully sequenced, from our Ladybird nursery right through to our oldest children in Year Six.
Our knowledge rich curriculum, paired with our passion to nurture happy, healthy individuals, ensures that Woodlands Primary School children are equipped with the knowledge, skills and confidence that they need, not only to succeed in their education, but to thrive throughout their adult life.
For further information, to arrange a visit or apply for a place, contact the school office on 01142396464. Alternatively, you can send an enquiry to our dedicated Early Years admissions email address: earlyyearsadmissions@woodlands.sheffield.sch.uk