Reading
By placing reading at the heart of our curriculum we want to instil a love of reading for pleasure from the start, whilst growing successful, fluent readers who can access and comprehend a wide range of well-matched texts. By providing exposure to a wide range of quality texts we want them to gain knowledge of the world and become confident and knowledgeable talkers and writers.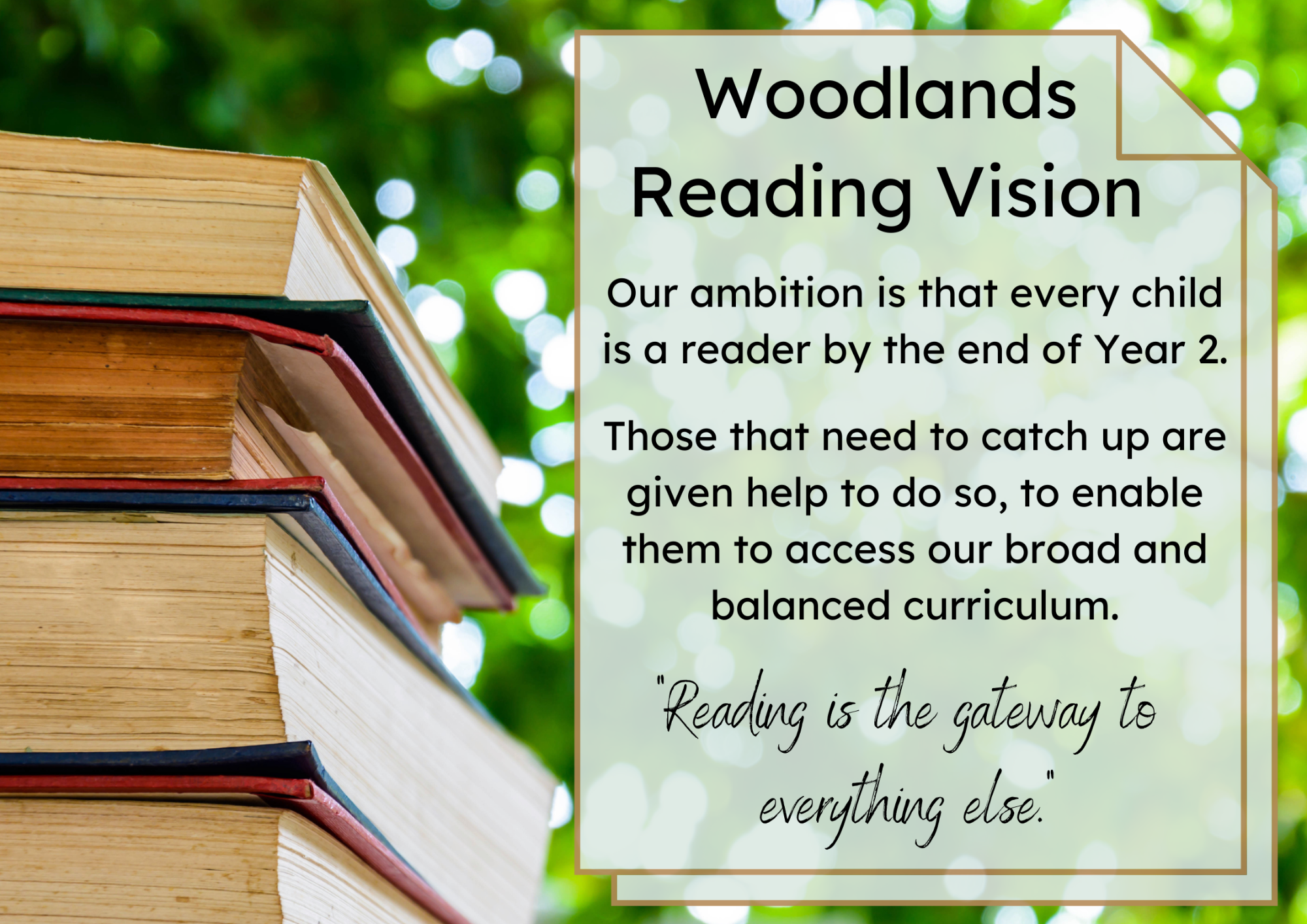 Reading is made up of many parts. The three key areas that we focus on are:
Learning to read, Reading to learn, Reading for pleasure
Learning to Read

We use the highly successful Read Write Inc. Phonics programme to teach our children to read, write and spell. Our children do well in the phonics screening check and by Year 2, the majority are fluent readers with the best chance of success in the KS1 tests. Ruth Miskin Training recognise us for teaching the Read Write Inc. programmes with fidelity and passion – we know what it takes to make literacy pleasurable and rewarding for our children. Using Read Write Inc. ensures that we:
Raise standards in reading and writing for our children
Are all expertly trained by Ruth Miskin Training – including our headteacher, Mrs Johnstone
Gain the latest programme updates through regular visits from our Ruth Miskin trainer
Release our reading leaders to ensure our high standards are maintained.
To visit the parent pages on the Ruth Miskin Training website go to:
https://www.ruthmiskin.com/en/find-out-more/parents/
What is Fluency?
At Woodlands, we use a Reading Rope to explain the meaning of fluency: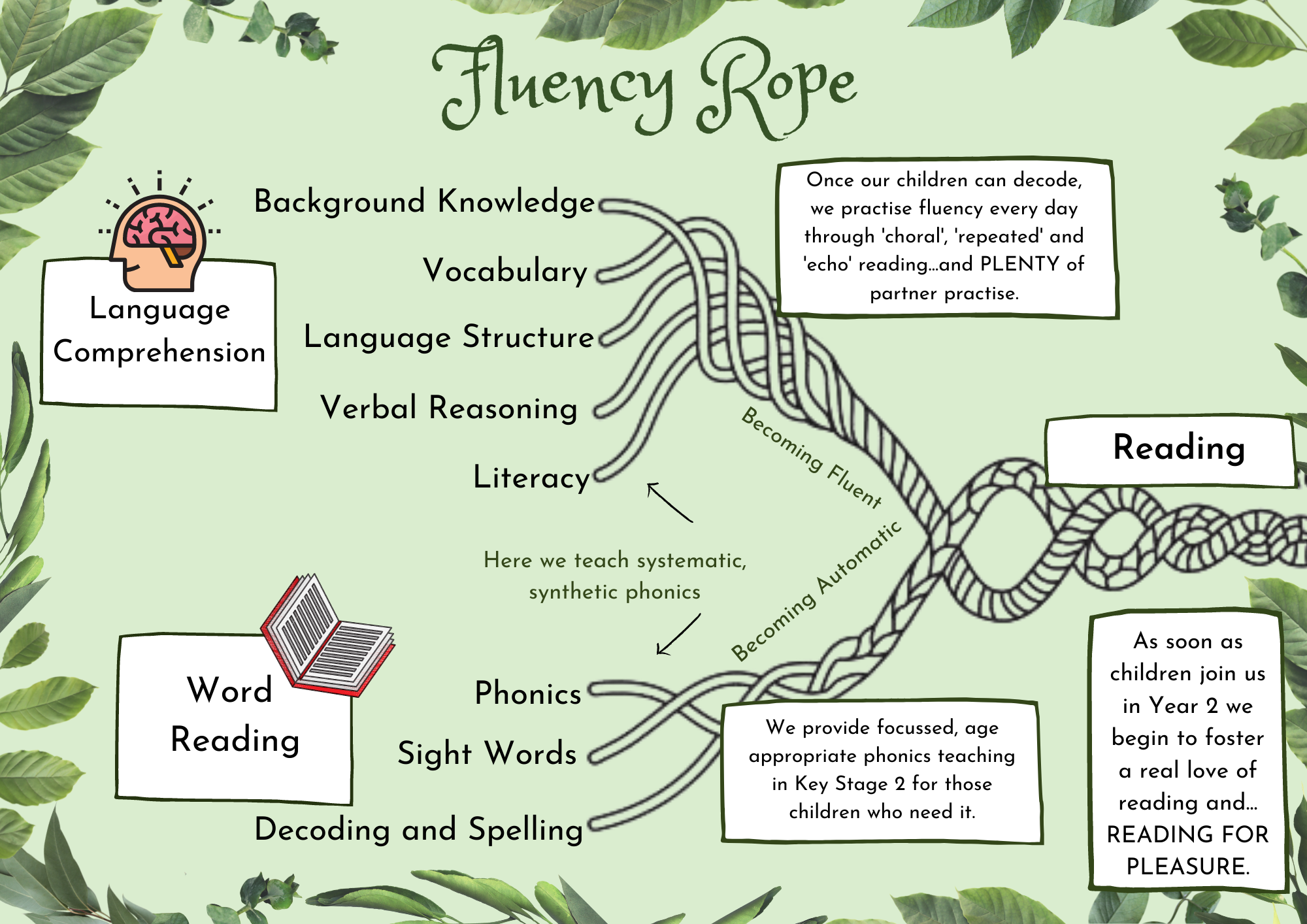 In 2001, Dr Hollis Scarborough created the Reading Rope using pipe cleaners to show how the different "strands" of reading are all interconnected yet independent of one and another. For many children, learning to read is a challenge. Scarborough's Rope captures the complexity of learning to read.
Scarborough's Reading Rope is made up of lower and upper strands. When all of these component parts intertwine it results in skilled reading with accuracy, fluency, and strong comprehension.
Children generally become fully fluent around the age of 8 or 9 (around Year 4). At Woodlands Primary School we recognise that once our children have learned how to decode, they can sometimes spend too long on the 'becoming fully fluent' part of their reading rope.
We know that when a child is not fully fluent they use up lots of mental energy, which creates difficulties when they are trying to use all their thinking space for comprehension.
When a child is reading fluent, they read 'automatically' which frees up their brain space for thinking about what they are actually reading (comprehension)
Because of this, we deliberately and specifically teach reading 'fluency' every day in Key Stage 2. Our aim is for every teacher to strengthen the 'reading rope' of every child towards them becoming fully fluent readers.
Reading to Learn
The Woodlands Primary School Reading Pledge
Reading for pleasure